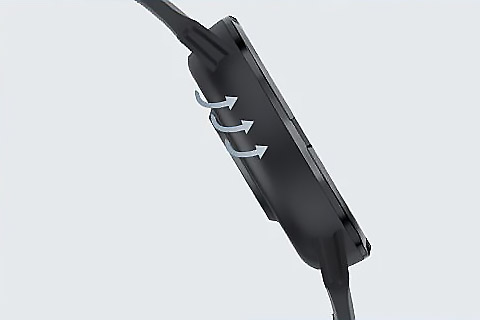 Curve wrist-fitting
design
More comfortable wearing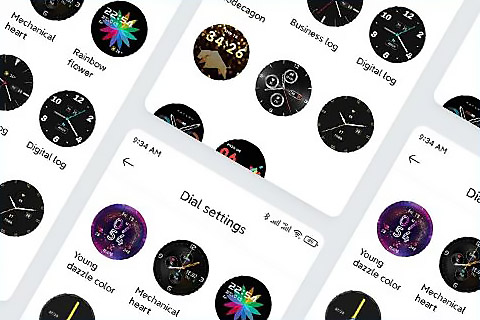 Online Dial
Replacement
More variable options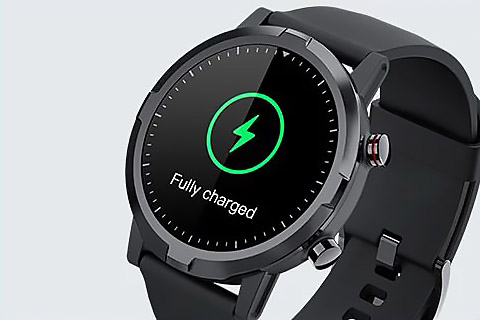 20-day long
battery life
Much longer company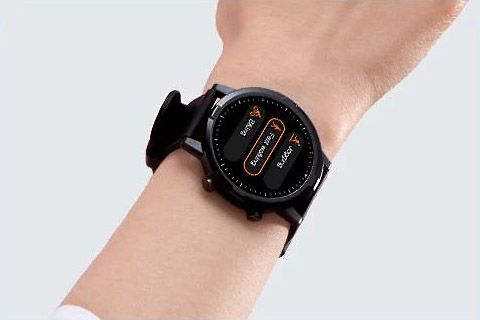 12 sports
modes
More professional sport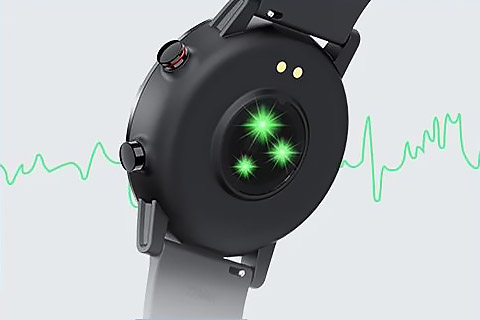 24-hour heart rate
monitoring
More considerate care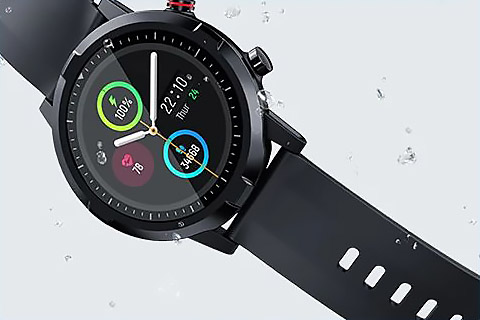 IP68 dustproof
and waterproof
More freely exercising
Curve Wrist-fitting Design
More Comfortable and Stylish
Curve design perfectly fits the structure of the wrist. It's very comfortable and stylish to wear the new Haylou RT LS05S with a sweat and dust-resistant breathable silicone strap. 1.28-inch HD color screen displays clear details from every angle.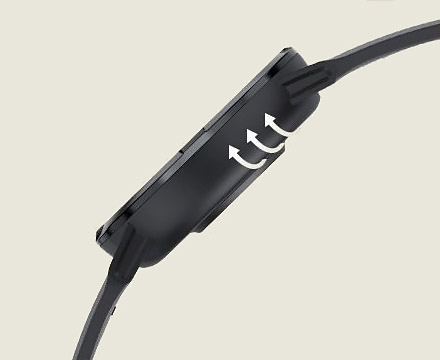 Curve wrist-fitting
design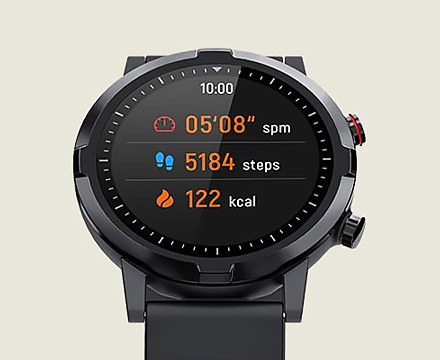 1.28 inch TFT
large screen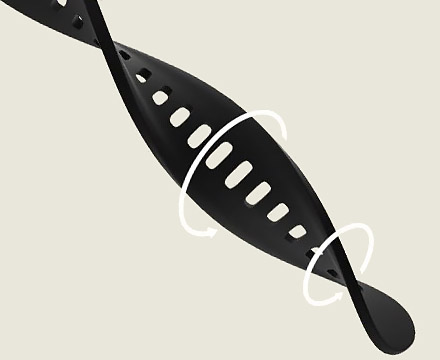 Online Dial Replacement
I Define Who I am
Change the dial style according to the mood and wear a fashionable, sporty, cute, formal style. Renew each day and show your style. Every day is fresh with Haylou RT LS05S!
*Use Haylou Fun APP to change the dial, and dial styles are continuously updated.
Various Sport Modes
Practical and Comprehensive
Haylou RT LS05S supports 12 sport modes, understanding all the sports you love.View real-time exercise data at the raise of your hand, keep track of your physical state at any time and witness your every breakthrough.
Durable Battery Life
Low Power Consumption
Forget to charge it? No worry. One single charge gives you two weeks of long-lasting battery life, so you have enough juice for your workout and commute.
Long battery life mode
Turn off Bluetooth connection, turn off heart rate monitoring, and other functions.
24-hour heart rate monitoring mode
Turn on heart rate monitoring, exercise twice a week, run for 30 minutes each time.
Small Goal Every Day
Keep Healthy and Refreshed
The precise motion sensor accurately captures every exercise status, daily steps, exercise distance, calorie consumption, and other goals, making you feel more confident and healthier!
All Day Considerate Company
Health Steward at the Wrist
Haylou RT LS05S can reflect your physical condition more accurately and give you all-day meticulous care with the heart rate sensor's new-gen.
24-hour heart rate monitoring
Monitor heart rate for 24 hours, allowing you to detect every tiny change in your body. Autosave one week's heart rate curve. Daily health details all in your grasp.
Auto sleep monitoring
Auto recognizes your sleep status, record sleep time and stage, quantify sleep details, and help you develop healthier sleep habits.
*Monitoring data and results are for reference only, not for diagnosis and treatment.
Sedentary reminder
Encourage you to reduce sedentary sitting, get up and relax or stretch your waist to keep your mind and body in the best condition.
IP68 Dustproof and Waterproof
More Freely Exercising
Haylou RT LS05S is IP68 dustproof and waterproof. Efficiently deal with sweat or showers and meet daily needs, making water splashes the best playmate for sports and life.
*It can meet daily waterproof needs of sweating, raining, washing, etc. It does not support surfing, sauna, and diving. After spraying, please wipe off water stains before operating to maintain the service life of the watch.
More Functions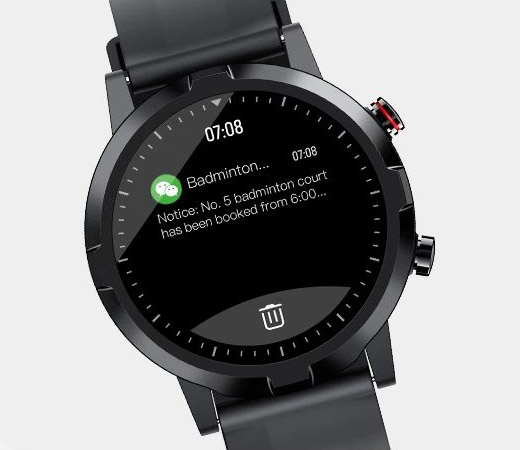 Message reminder
Synchronize mobile phone pushing messages, and support reminders of incoming calls, messages, emails, and social apps.
Music control
Connect mobile phone, use the watch to control music play, pause, switch song, etc.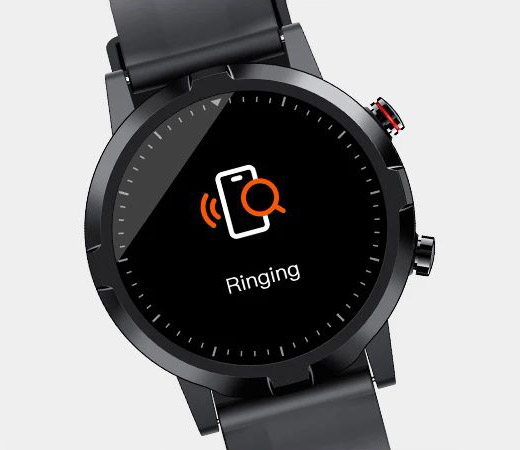 Search for phone
One-key call the phone, and the phone responds with a prompt tone, helping you quickly find back the phone.
Weather forecast
Synchronize mobile phone weather forecast. Check the weather for the last three days.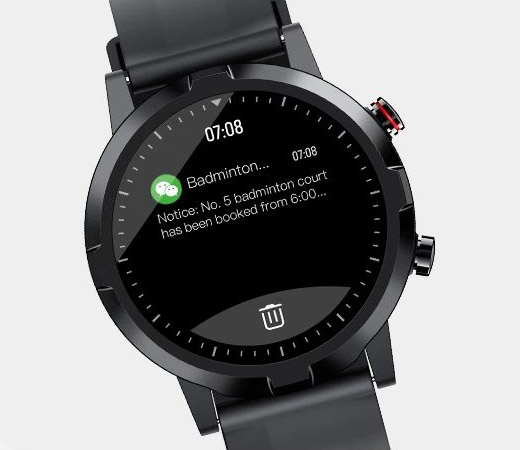 Breath training
Follow the rhythm of the watch to adjust breath, release pressure, and adjust status in time.